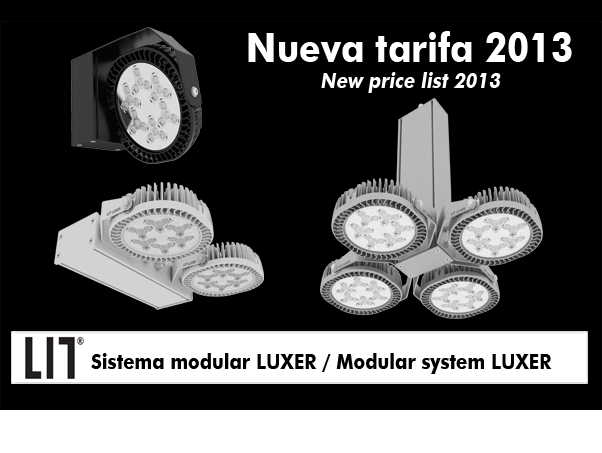 Following our mission to provide LED lighting solutions with high added value and maximum profitability, we have launched in the last year news in our family of light sources xpot and projectors xcene and LUXER.
– xpot51 and xpot111, LED lamps adaptable to 51 and 111mm luminaires.
– xcene, luminaire for indoor projection.
– LUXER, versatile modular projector for architectural applications and high bay lighting.
We have achieved an important reduction of price through a combination of cost adjustments, resources optimization, improvements in the manufacturing process and the new design of some components. We have also incorporated new product versions and improvements in the existing.
For more information, please contact our Commercial Team.