Profitable industrial lighting with LUXER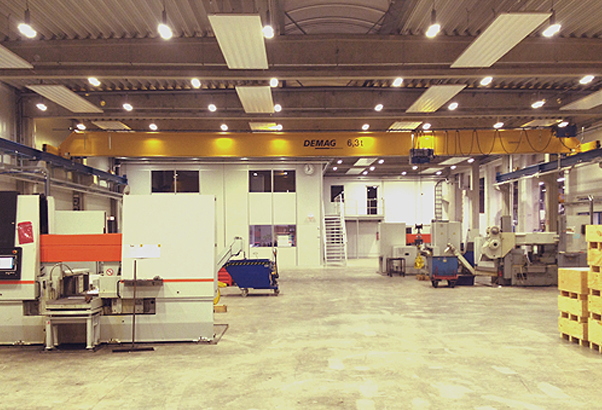 Regarding the lighting needs in industrial spaces, there are some special features that only the solutions with the highest performance can satisfy.
Together with the usual factors of lighting levels (regulated by the European regulation UNE-EN-12464), we have also the protection of the luminaires or the size of the premises, especially their great height. They need robust luminaires (with a high IP degree) and with high luminous and optical efficiency, thus with less points of light they can achieve better perfomance and reduce the power consumption. Also a high useful life will guarantee its profitability.
For this application we offer our most powerful luminaire, LUXER, which is a modular projector that allows a customized configuration according to the needs of each project.
– It can incorporate up to four modules with a total power consumption of 216W.
– Our optical system XQUARE OPTICS has 6 different beam angles (spot, square and rectangular) to optimize the control and direction of the light.
– Great profitability: the best lighting quality with a high durability up to 130.000 hours.
– Protection degree up to IP66.
– Luminous efficiency up to 93lm/W.
– Different options in terms of mounting (suspended or surface mounted), light colour and finishes.