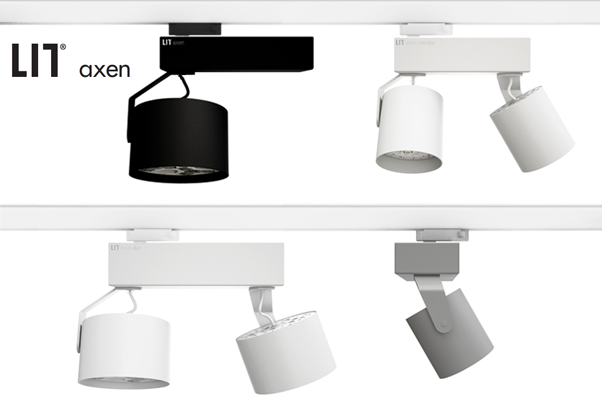 After an exhaustive analysis of the needs of the market and those from our clients, we introduce a new lighting projector with LED technology.
axen is a LED projector to be installed in electrified tracks, and it for surface mounting.
It is a product designed to offer high performance lighting, and appropiate for different applications such as accent lighting, wallwashing or extensive lighting. It can incorporate up to two light sources that can be independently oriented and in two axis, which allows incorporating two different beam angles in a single luminaire to satisfy several lighting needs with one projector.
It integrates the patented optical system XQUARE OPTICS. Its great range of optical distributions guarantees higher performance than conventional technologies and other LED lighting products from the market.
There are four models available (axen, axen duo, axen mini and axen mini duo), with six options in terms of power consumption and other specifications such as light colour, dimming, mounting or finish. This leads to a very versatile projector which offers the highest quality in lighting.
More information: www.luxintec.com/es/iluminaciongeneral.php?s=pro&p=59&f=4