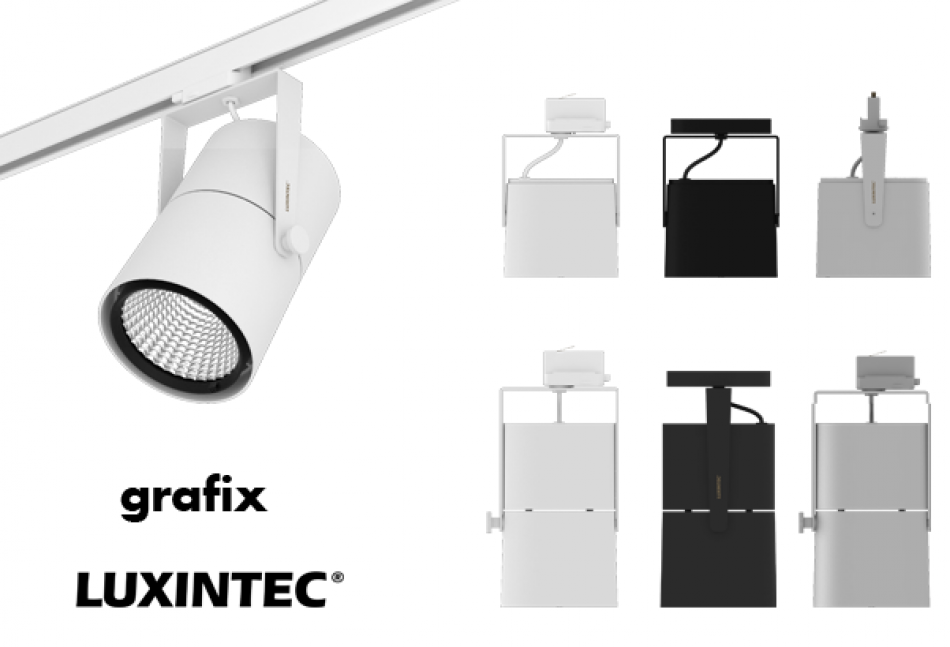 We introduce the new spotlight family grafix.
It is a versatile cylindrical luminaire, specially design for retail or museums. It offers low power consumption, high efficiency and long durability up to 80.000 hours (XO model).
It can incorporate two types of light source:
– High power LED with XQUARE OPTICS, which provides high light utilization. These optics offer different shapes of the light: circular, square and rectangular.
– COB LED with high quality reflector, which has a conventional aesthetics and high lm/W. It has very concentrated beam angles up to 8º.
grafix is available in two sizes, with different light and luminaire colour, and up to 40W. It can be installed on surface or three-phase track.
Please, contact our Commercial Team for more information.